What is Recommend
May 22, 2023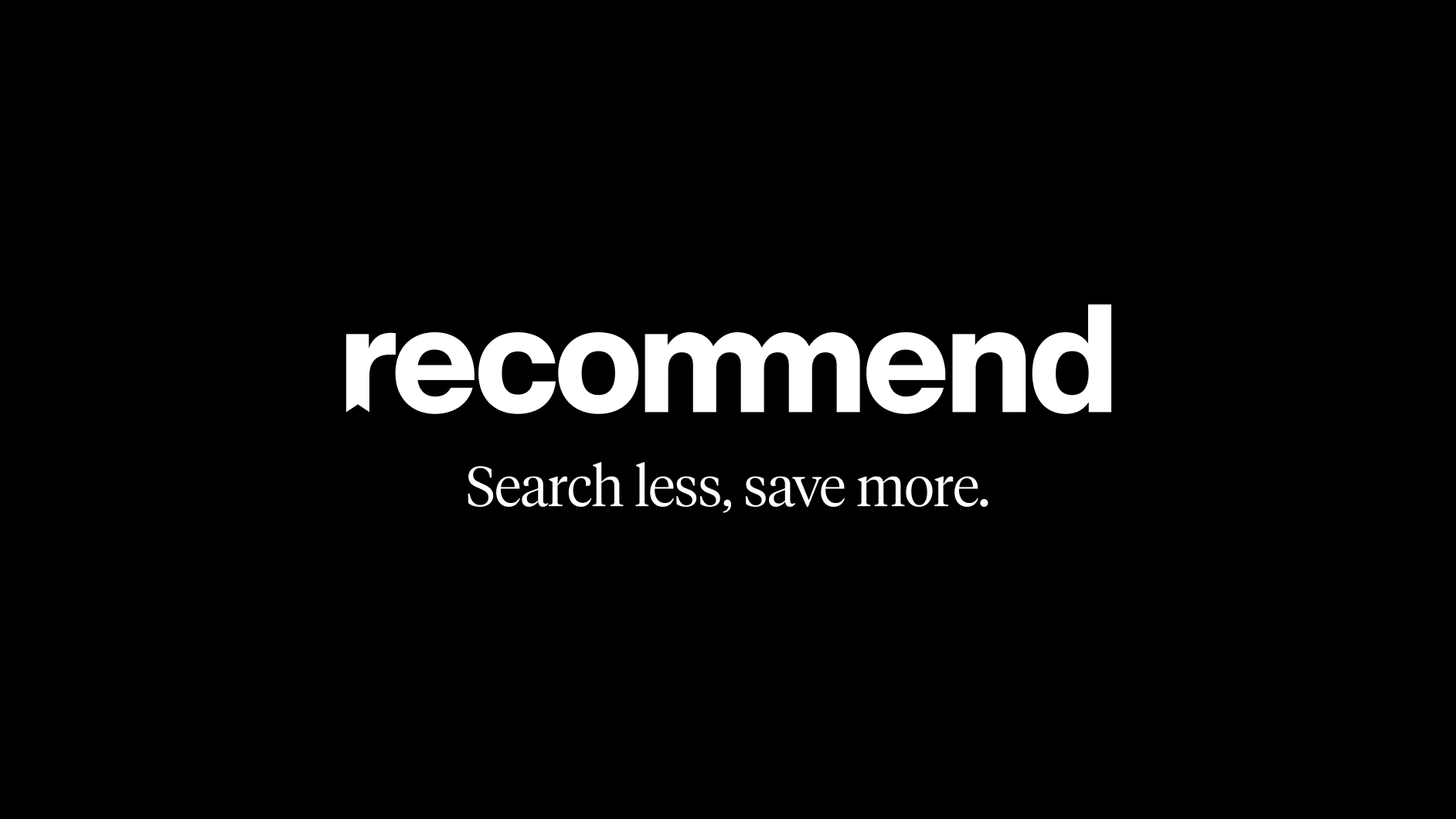 How often have you thought about asking a friend for a recommendation but realized it was already too late?
Making choices has never been easy, especially today when we have more options than ever before. The problem is that behind each choice, there are carefully crafted advertisements, enticing images and words, and a bunch of "genuine testimonials from satisfied users."
Naturally, you turn to friends and family for help, people who always honestly tell you what they think. But sometimes it's simply too late. Maybe you spent too much time trying to gather all the important information to buy something as simple as a desk lamp. Perhaps, while browsing various online stores, you saw too many premium-labeled hand creams. Or maybe you're just too anxious and tired of all the unfiltered information and sponsored articles bombarding us every day.
And then you wish there was someone who knows how to choose the best, someone you trust, and who is just two clicks away.
Dear reader, welcome to Recommend.
Everything you need to know about Recommend
Recommend is a virtual place where people recommend and share things they know and love so that others can make the right decision in an instant. It's designed as a selection of the best things in life (and on the market) that save you money, time, and nerves. Recommend is a reliable person who is always by your side and always gives you the right advice.
The platform is based on digitized word-of-mouth recommendations from users, the most reliable advice you can get or give. It allows you to share things you care about, which is a simple way of showing care for others. At first glance, it may not seem like an important job that makes a difference but don't underestimate the power of a community like Recommend. When a lot of people do something, no matter how small and simple it may seem, it can eventually turn into something important and significant.
Recommend is the reference point for good things and the right choices. You will never have to worry about the desk lamp that caused you so much trouble and concern.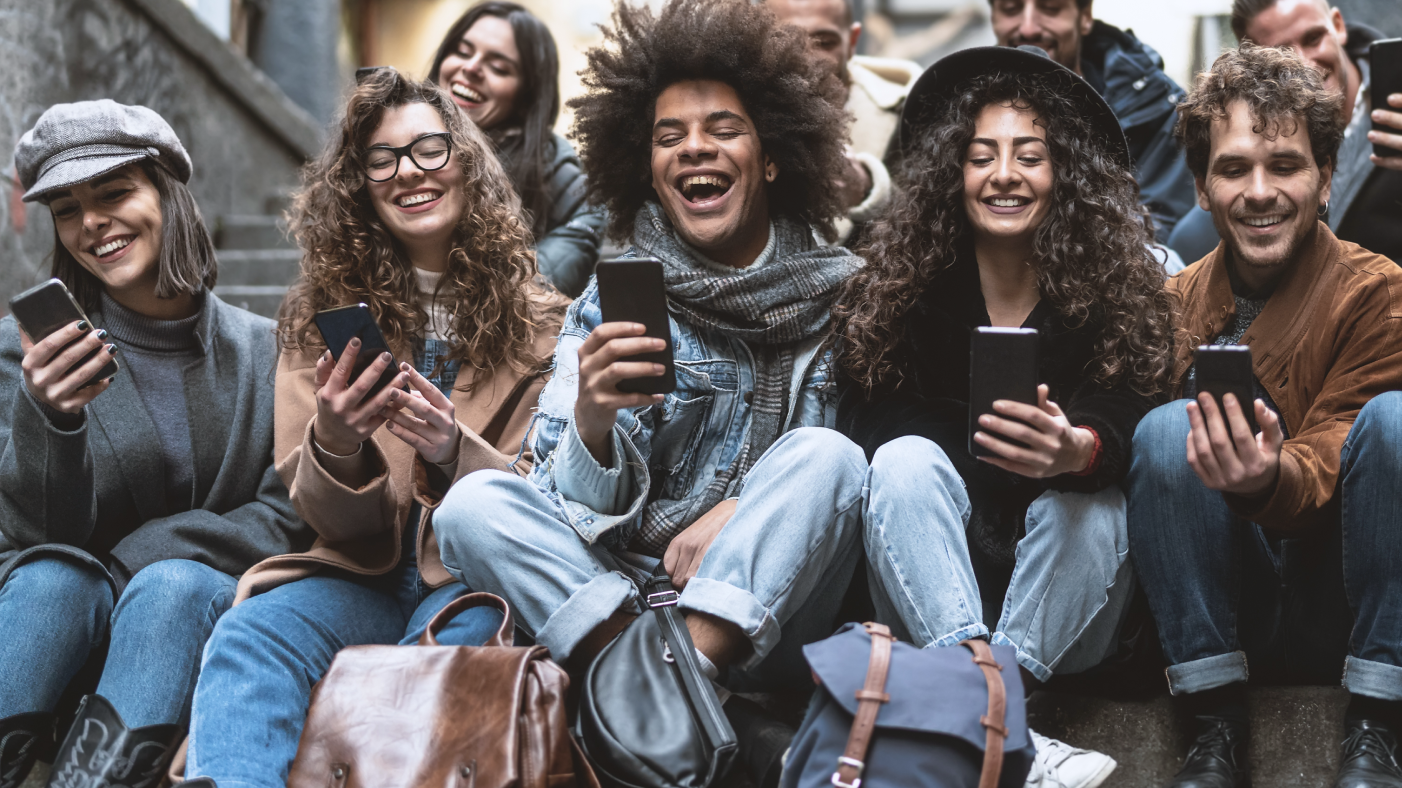 Benefits for Recommend users
Recommend, in a way, serves as a public place of praise where people can compliment companies for creating something useful, significant, and beautiful. Brands come to Recommend to showcase what they are proud of and to reward people within our referral program.
Referral means that you will be rewarded for doing exactly what Recommend is designed for – sharing things you love with people you love. When your friend makes a purchase based on your recommendation, you will receive a reward directly into your Recommend wallet. Additionally, there is our cashback option. For every purchase you make through Recommend, you will receive a percentage of the purchase amount as a reward. When we say "every purchase," we really mean it. Cashback is valid for all products you can find on the platform and is always active!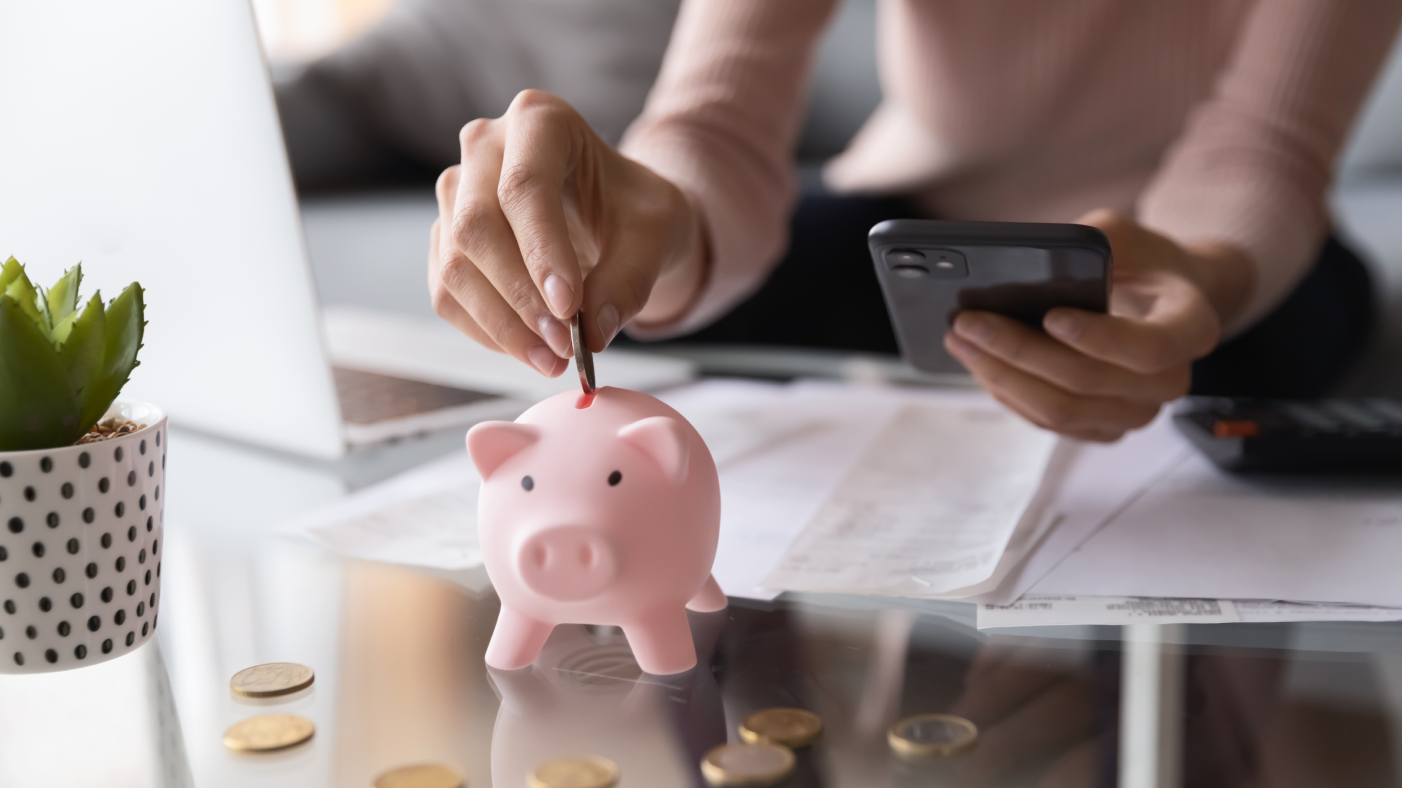 To provide you with an even better shopping experience, we have designed additional options. One of them is price notifications. You can enable this option for any product, and we will notify you every time the price changes. This way, you can always maximize your savings and buy what you like at the most favorable prices!
There is also the Recommend board, a creative corner of your profile. In the board, you can save things and products you love, create different collections, and share the board with friends. It serves as a creative outlet, a personal archive of your style and taste. Let's also mention that with the money you save and earn on Recommend, you can do whatever you want. You can use it to make purchases on the platform, or you can transfer it to one of your cards and use it to pay for an Uber ride. The choice is all yours.
How does Recommend work?
Recommend is a beautifully designed and intuitive platform, so we're confident that you'll be able to navigate it on your own. However, we've still decided to provide simple instructions - it won't harm anyone, and it might be helpful to some.
How to create an account?
The first step to being able to recommend things you love is to create an account. It's extremely simple. You need to enter your email address, choose a password, and confirm that you agree to our Terms of Service. It would be nice if you also agree to receive emails with news and offers (we promise not to spam you!).
We will send you a link that you need to click in order to confirm that it's your email address (safety first). By confirming, you will successfully complete the account creation process on Recommend.
In addition to email and password, you can also use your Facebook, Apple, or Gmail accounts to create an account and log in.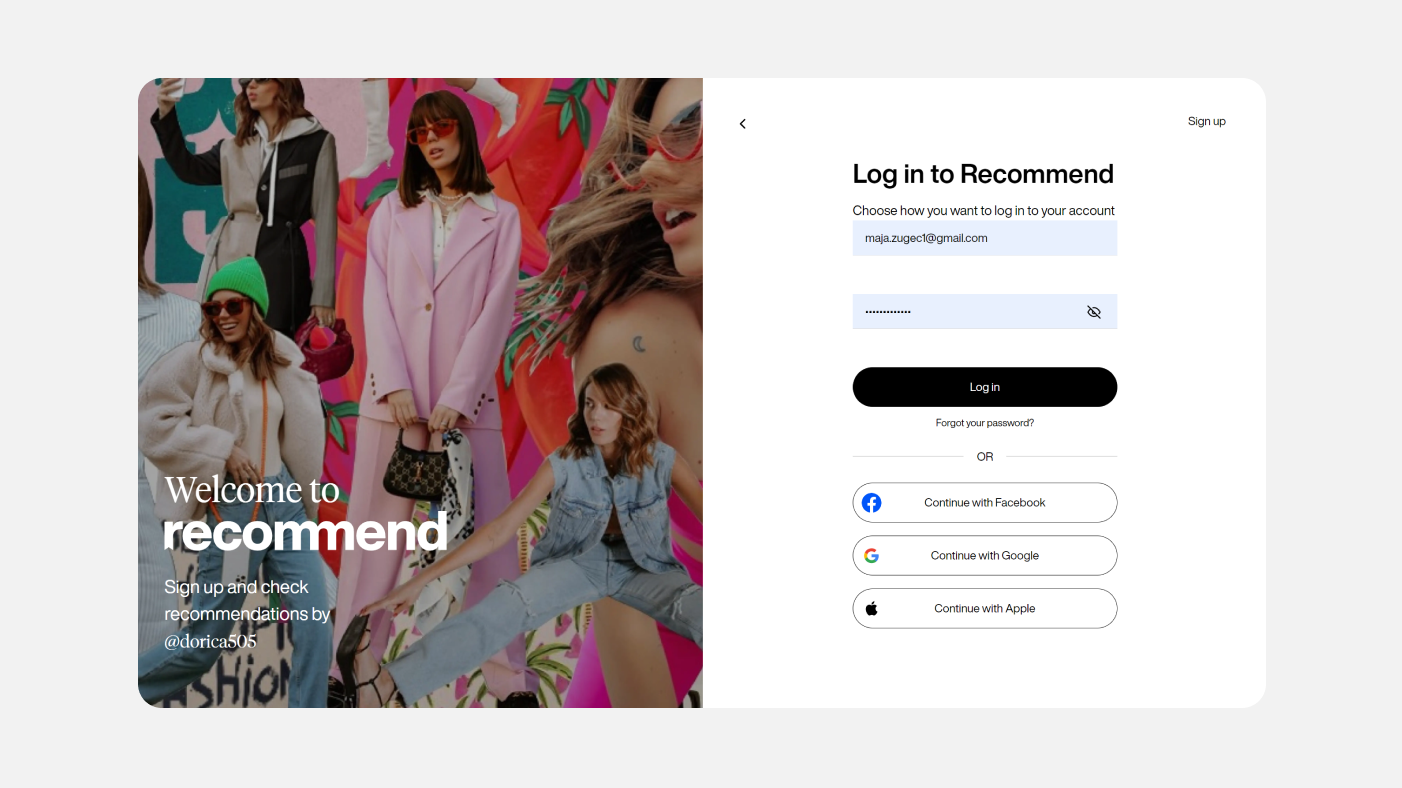 How to create a profile?
Creating a profile on Recommend is the easiest thing you'll ever do on the internet. Besides entering your first and last name, you also need to select your country and city.
Additionally, you can upload your photo. It's not mandatory, but it would be nice.
From the list, you choose your interests so that we can recommend things that truly interest you. If you wish, you can change your interests later.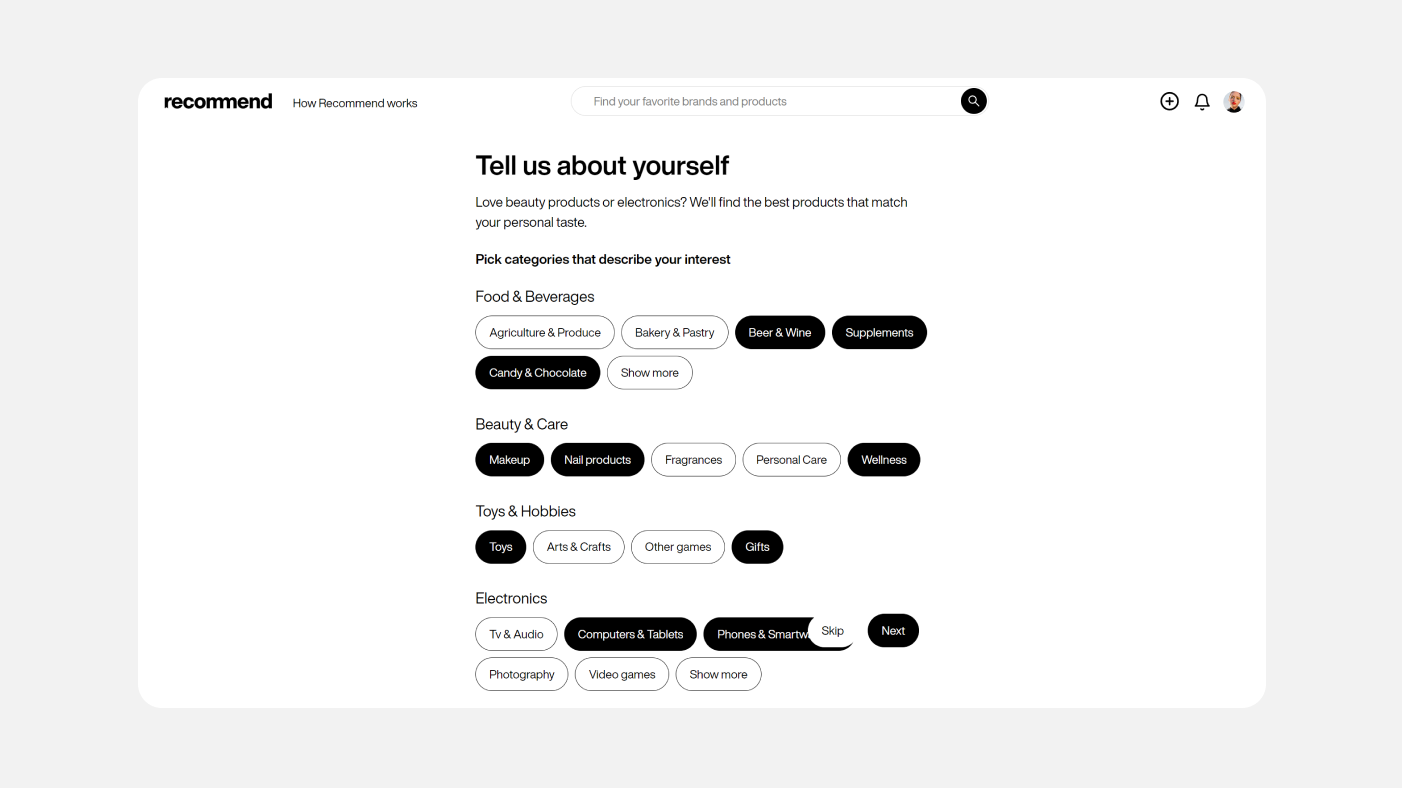 And that's about it.
You can later edit your profile by simply clicking on your name in the upper right corner and selecting the Account option.
Price notifications and Recommend board
When you open a product page, on the left side, you will see the product image with two icons in the top right corner. If you click on the bell icon, you will enable price notifications. Every time the price of that product changes, Recommend will send you a notification!
Next to the bell icon, there is a heart icon, which represents saving the product to a board. (By the way, you can create boards by clicking on your account in the top right corner and then selecting My favorites). After you click on the heart, you will be able to choose which board you want to save the product to.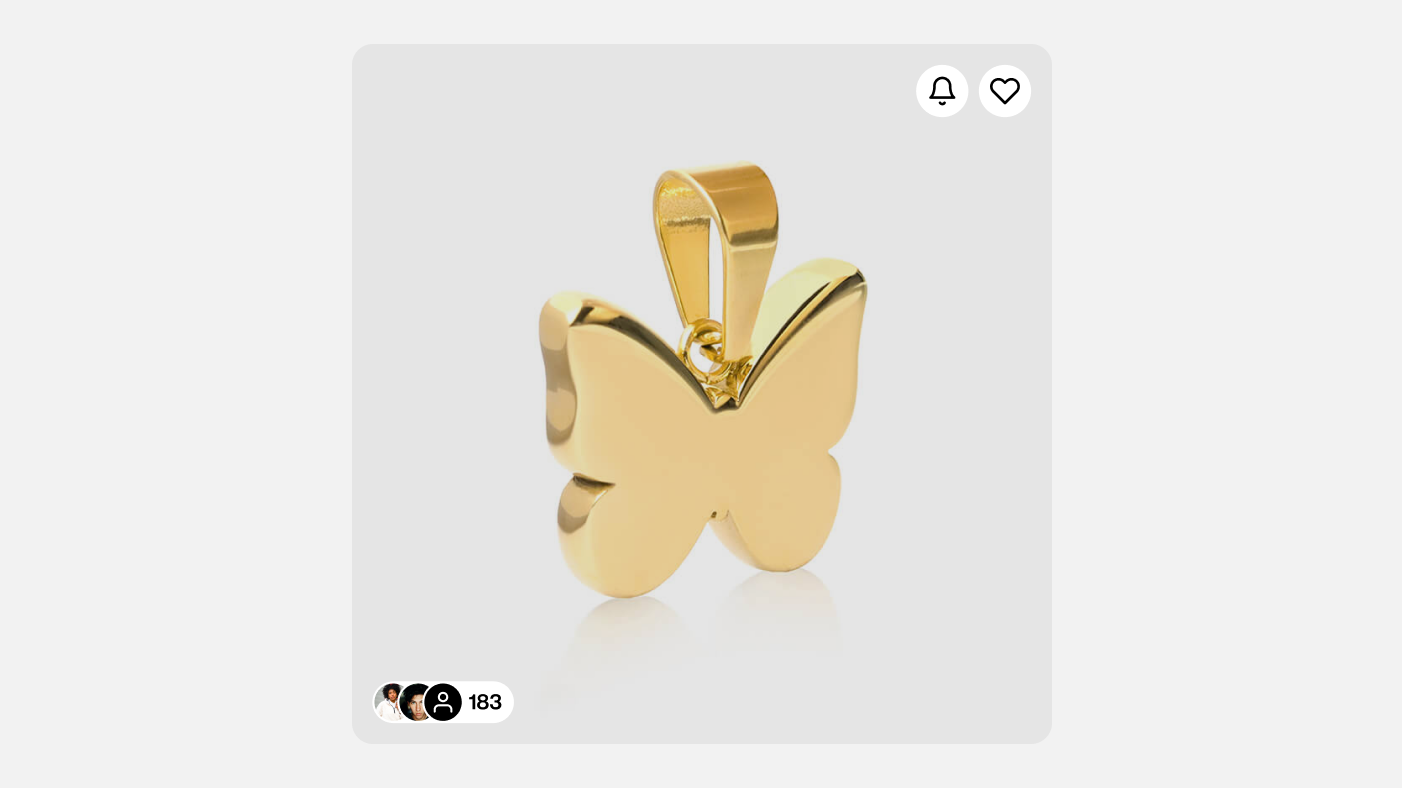 How to find and add friends?
Since Recommend is a community-based platform, adding friends is an integral part of the Recommend experience. Your profile is only visible to your Recommend friends, and recommendations lose their magic if no one sees them.
The place for friends on your profile is called the Community. There, you can find all the people you have already befriended on Recommend and add new friends!
How to use Recommend Wallet?
We still need to explain how the place where all the money you earn with referrals and cashback is handled. This place is called the Wallet, and its primary function is payouts. The minimum amount that can be cashed out is 35 euros, and the money will be transferred via PayPal.
In addition, you can check at any time how much money you have earned on Recommend in the past week or month. It also contains a list of products you have shared with friends, and you can see if your friends have purchased what you recommended to them.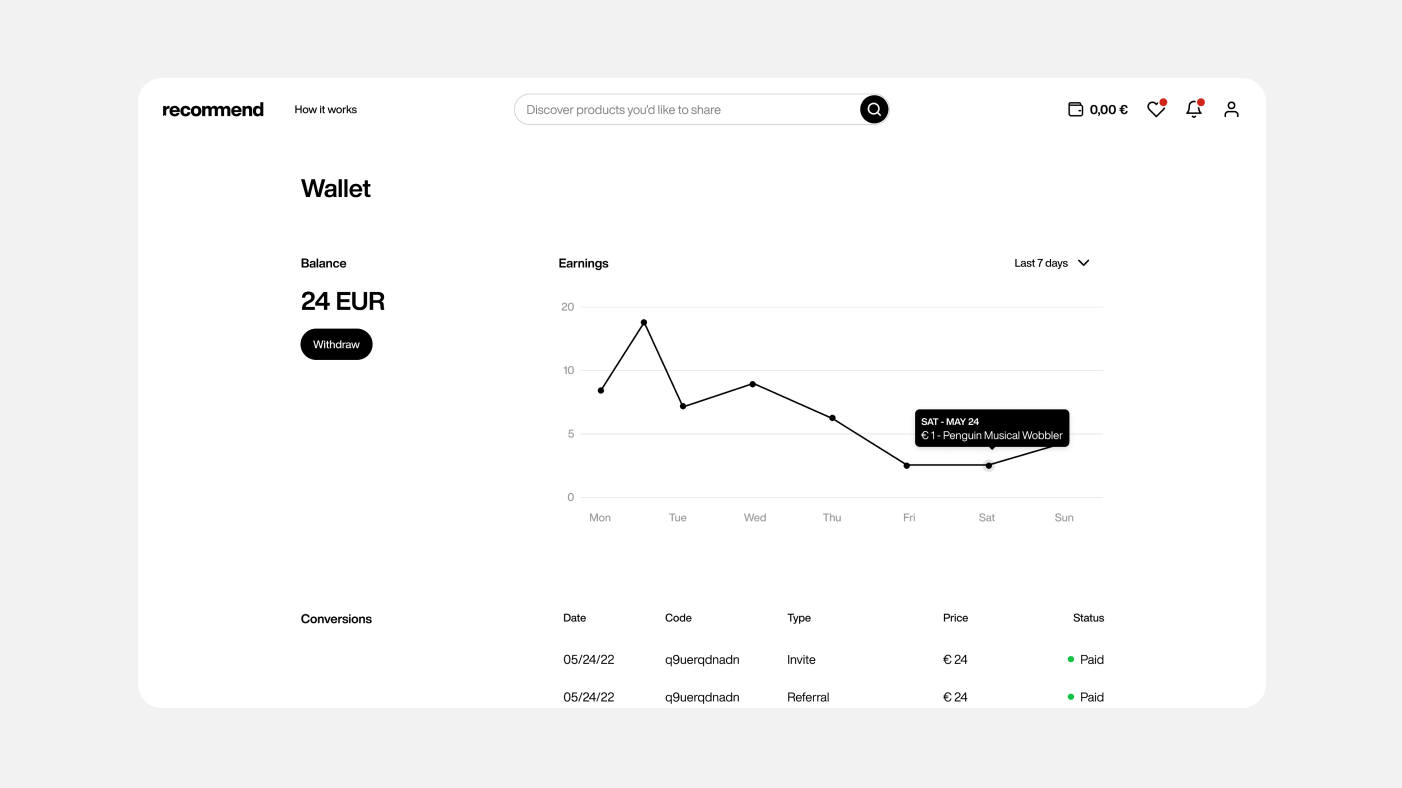 If you have your own business, you can create a profile for your company on this part of the platform.
If you're interested in how Recommend works from a brand's perspective, you can find all the important information here. If you're an influencer or content creator who wants to use Recommend for additional earnings through promotion and creative content, take a look at the For creators part of the platform.